If there's one thing I want to do right now that is to yell my heart out riding a roller coaster, not just any other coaster but the Coastersaurus at Legoland, yes the ones in Florida. If some wish to scream their throats off Walt Disney coasters, I'd like to do mine at Legoland. Since the moment I officially knew there's this kind of bricks where you can build anything you can possibly imagine out of it, I began thinking wow, suppose there will be a place where practically everything on it is build with Lego bricks – that'll be awesome.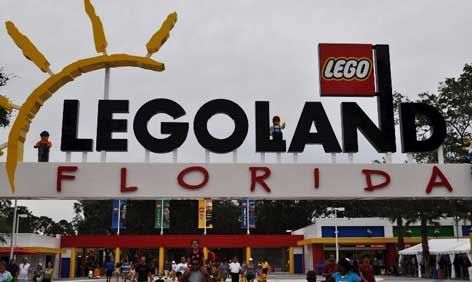 [Image not mine]
True enough, build with more than 50 million Lego bricks a fantasy land, known as Legoland came into reality – with countless rides and figures made from lego bricks around this fancy land, I wonder what my reaction would be, I have this inkling that it'll be like someone standing woozy in the middle of the street rolling her eyes in all possible direction, I think that's forgivable given it's going to be my first time.
But seriously, if you're planning a trip to Florida and want to experience Legoland, you can stay or book for Orlando Hotels and take a 45-minute ride to Winter Haven to enjoy this toyland and if time is of the essence and you want to maximize your stay you can check out 'Things to do in Orlando' on Facebook to check on some great adventures while on your vacation.
I'm going to work on this that's for sure!