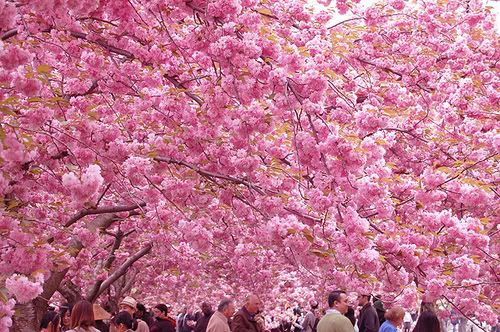 One of the glorious reasons why I work hard, I want to experience how it's like under these Sakura, it's doesn't really matter whether its in Korea or Japan
so now, I'm religiously trying to find good hotel and flight deals with my best travel app.
Remember those times when airline companies would hand you a booklet for your flight ticket? I had my share of that 80's period where my sole name is printed on a check-like sturdy paper and is tucked in a booklet, they're like perfect scrap book material for 'my first plane ride' and would be passengers would be treated to a coffee while waiting for the flight to be booked. Traveling in the heyday was enjoyed only by few privileged and I must say I was lucky I was one of those.
And in just a matter of few flights back, I haven't even rounded my country yet this culture has changed so drastically, so fast that in just a matter of seconds you get your flight confirmed with just a lowly laser print-out and is even enough to let you check-in and board the airplane.
Aircraft technology, internet technology, fast-paced economy and the rise of tourism industry has made everything this fast and easy for everybody. Today, travelers who have access to internet can now freely find flights at their most convenient and at a rate so fit for everyone's budget.
But wait, this sophistication does not end here; the rise of smart phones, smart pads and wireless technology has intensified this flying culture even more. Smartphone travel applications are now on the rise to serve us more effectively, efficiently and conveniently, hence, access the most opportune and open schedules for our next flight. Gone are the days where we have to go back home or to sit down in our laptops or PC's to book our flight, our smart phones can now be loaded with the Best Travel Apps so we can check on our favored airline schedules and book our flight while on the go, what is more convenient is that even hotel bookings can now be done through this apps. As a matter of fact, as I write I'm browsing my efficient best travel app ever for a cheap accommodation, convenient flight schedule on a sale to Subic.
Indeed, today's travel culture has changed, it has change to suit everyone's lifestyle, it has change to give everyone a chance to travel around, it's like telling us, go and see the world and all you need is a smart phone in the palm of your hand.
In closing, there might be no free coffee at the booking center anymore, but who cares when everyone and not just the privileged few can now fly and see how it's like to experience Sakura in spring in the land of the morning calm.
So for your first world convenience, get your Smartphone loaded with the best travel app today and start planning your next happy trip, good luck!