My kids has been bugging me lately to take them back to Japanese Tunnel even just for a hour dip at the pool. I thinking they needed it to cool off too, so we went there again on Saturday. There weren't much peeps around so practically owned the pool.

Some place peaceful and quiet at the resort.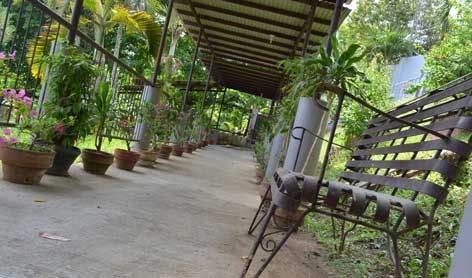 On our way here I can from afar some thick, black smoke, I was thinking the fire was just too far from resort, but when we're about to enter the resort gate I was surprised that it was just blocks away, after settling for a while helicopters in water buckets came buzzing atop, took some snapshots.. . I felt sorry for those who lost their homes
But these guys had their world now, since it was too hot, they really have enjoyed the water, I was thinking if the chopper can lower down and take a bucket here, it would have been nearer.

Anyway, Japanese Tunnel Resort is located at Balusong Matina, Davao City. They have hotel accommodations, restaurant and this pool.